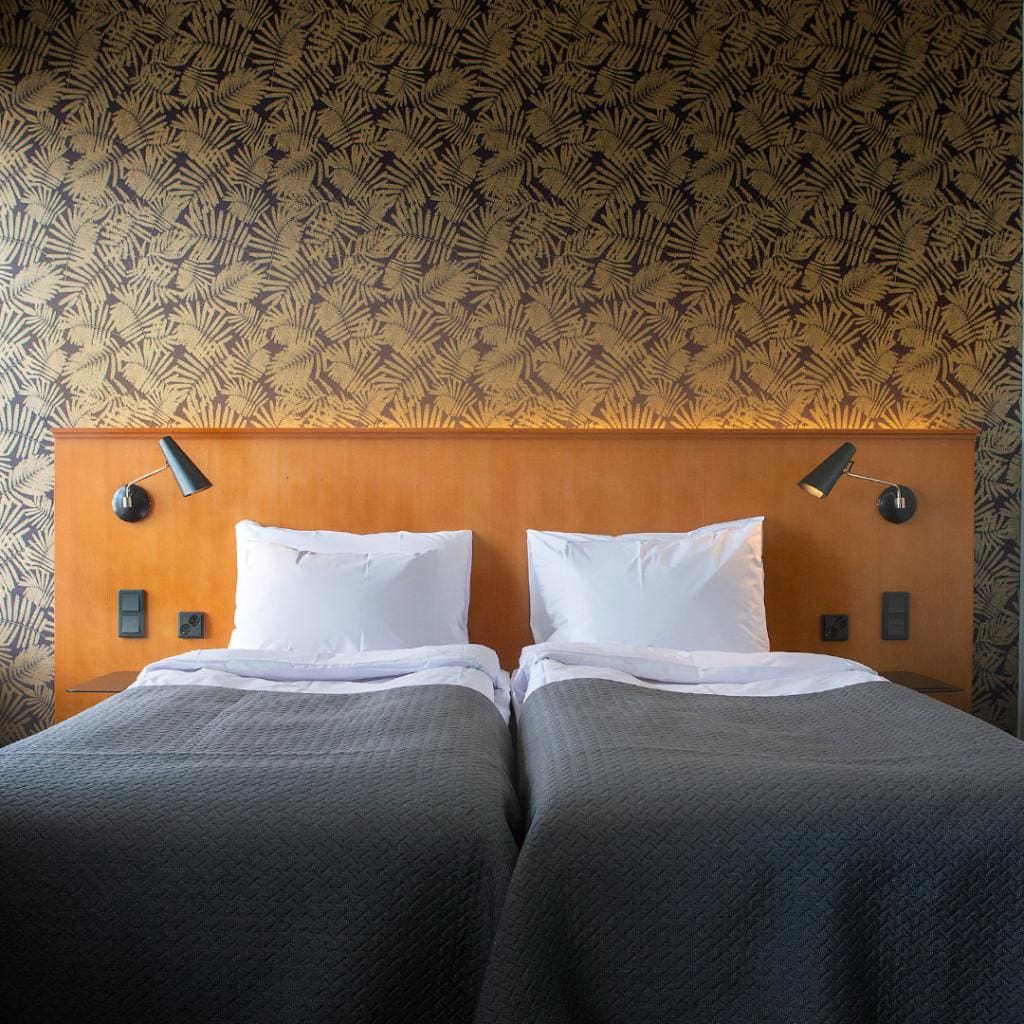 Classic Twin
The twin rooms have views of the garden or the Oulujoki River. There are 35 twin rooms, and if you want to have a unique experience, book the twin room named after artist Veikko Törmänen.
All our twin rooms have a hairdryer, a television, an ironing board, an iron and an electric ket-tle. The bathrooms have a shower with rainwater and the high-quality Molton Brown products: shampoo, conditioner, body lotion, body wash and mouthwash.
Abundant breakfast included.