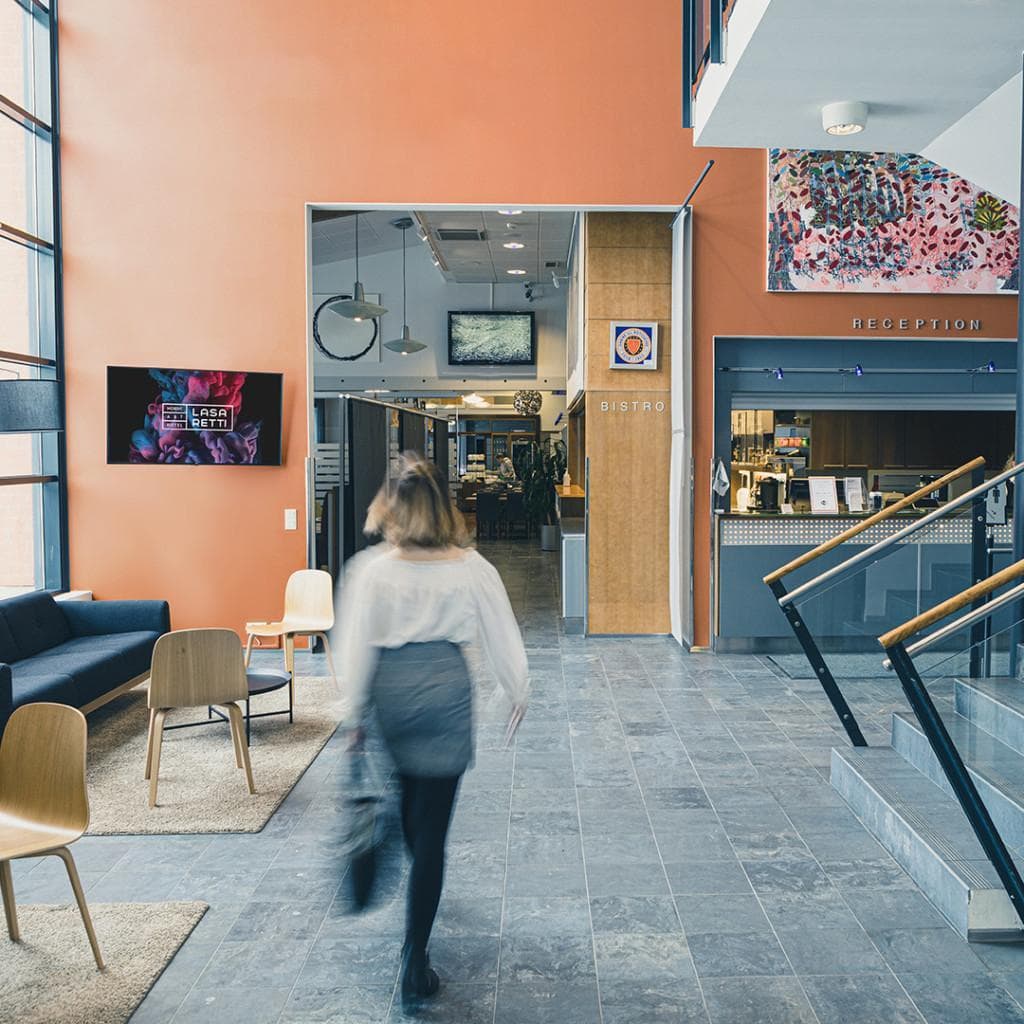 Hotel
Unique atmosphere
Hotel Lasaretti offers you a unique setting for relaxation on your business trip or when you just need some time away from the hustle and bustle of everyday life. The idyllic scenery of Oulujoki River, the yard area with its historical buildings and the high quality of our renovated hotel rooms give our guests a chance to indulge themselves. Those who enjoy playing the piano can delight the others with the delicate sound of the grand piano in the upstairs lounge.
Hotel Lasaretti has 49 hotel rooms and if you need to work in your room, the peaceful atmosphere and the well-functioning Wi-Fi connection make it a comfortable work environment.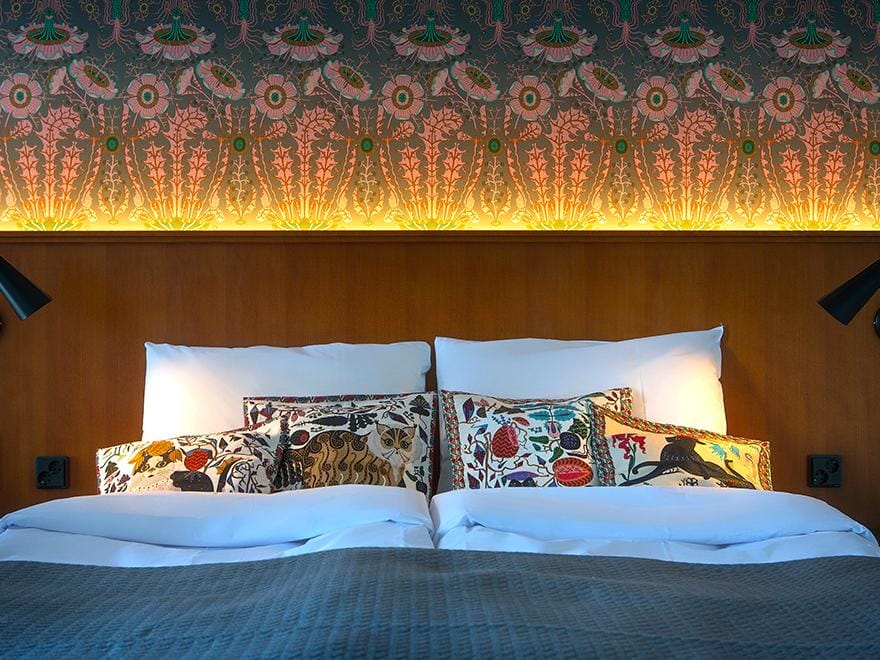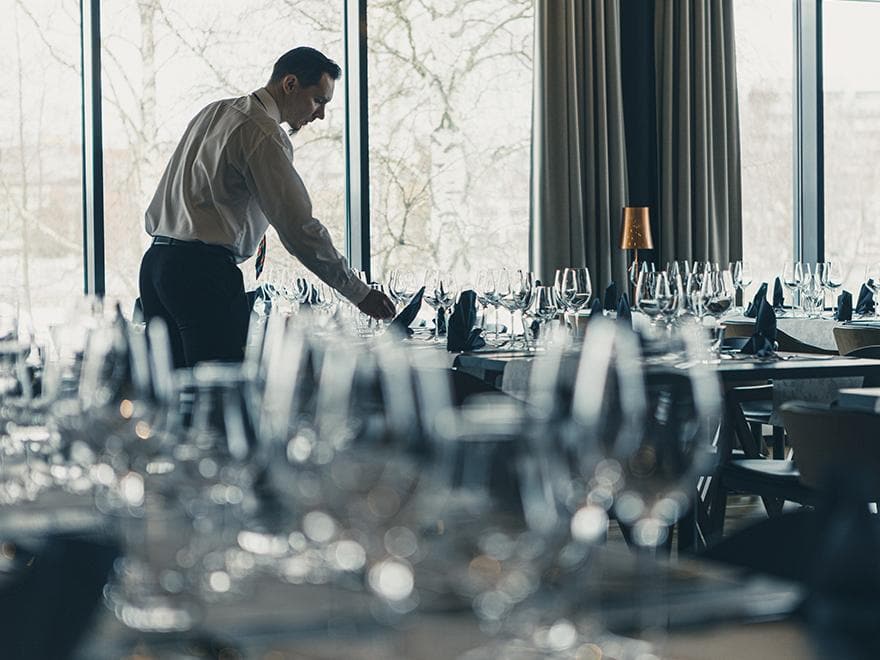 Hotel Lasaretti is especially suitable for quality-conscious travellers who value uniqueness and friendly service. Our hotel is smoke-free and we use allergy-friendly materials in the rooms. We also have wheelchair accessible rooms. A good example of the carefully designed details in the rooms is the high-quality Molton Brown products; shower gels and and lotions that we offer our guests. Lasaretti's abundant breakfast consists of organic products and local delicacies like smoked fish and special cheese called leipäjuusto. If you have stayed at Hotel Lasaretti once, you will most certainly come back.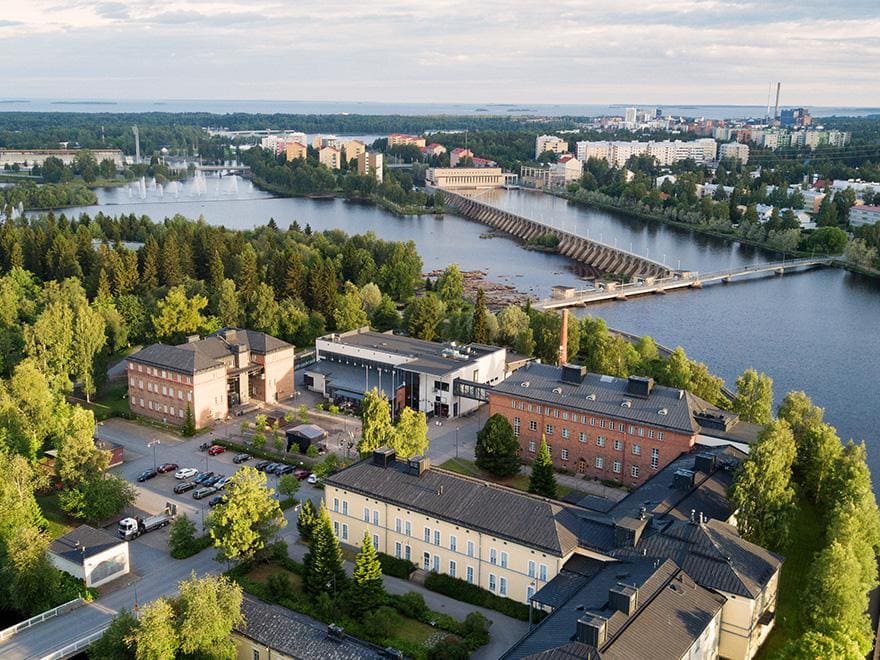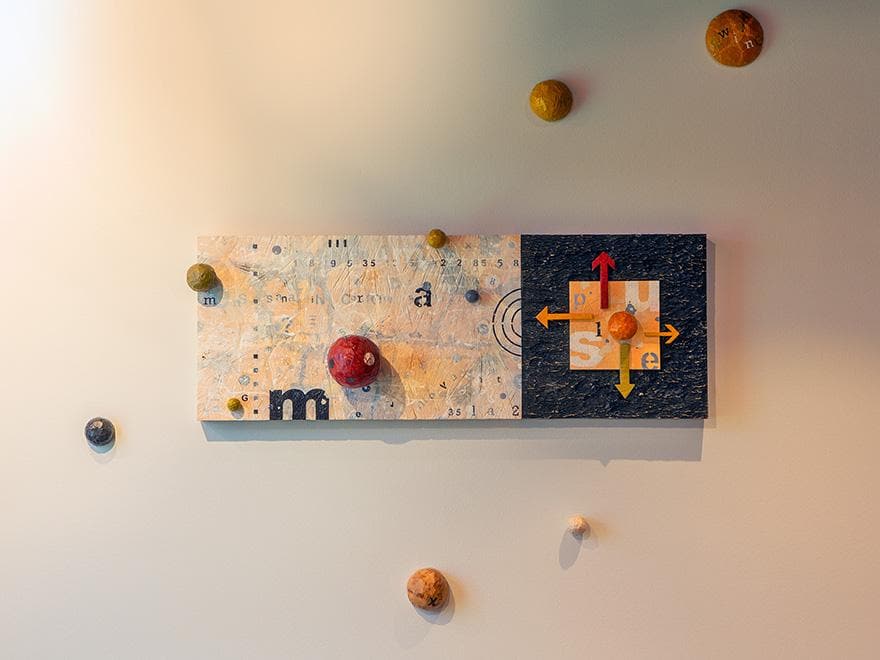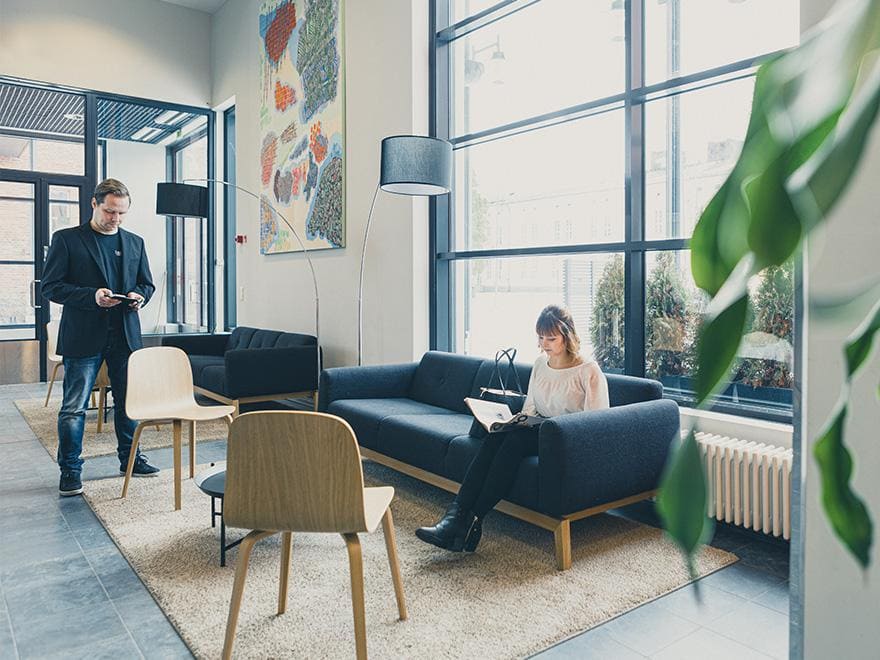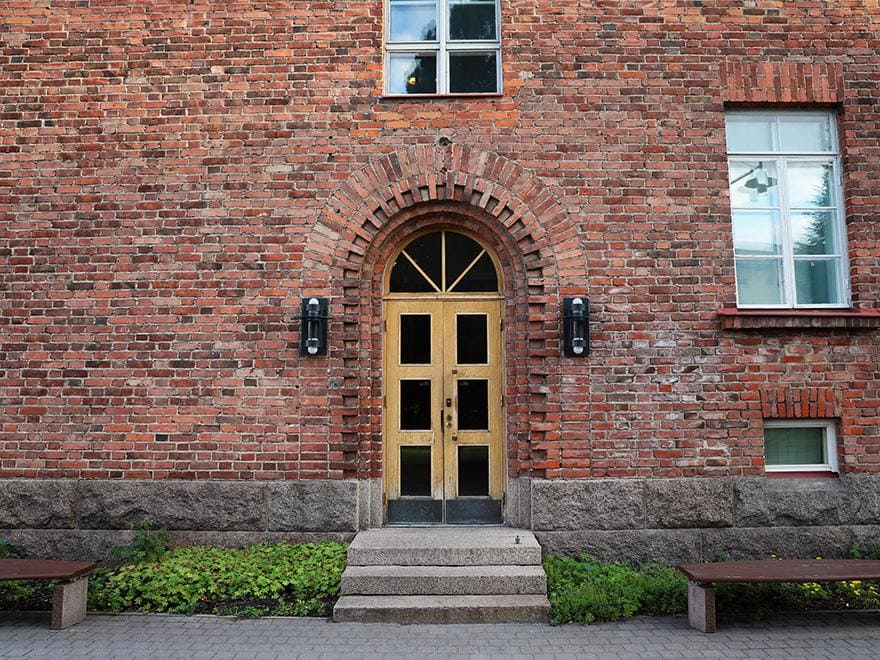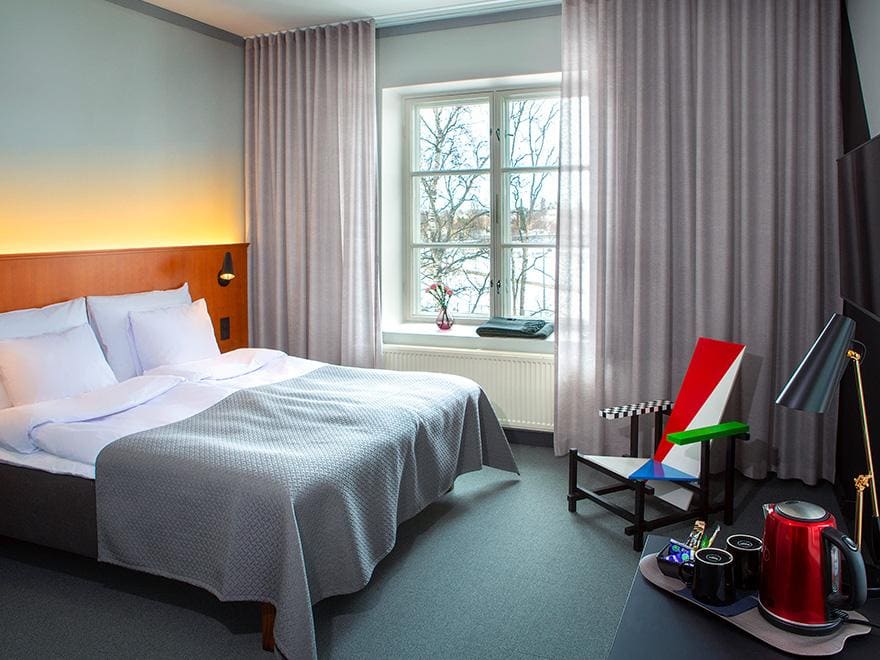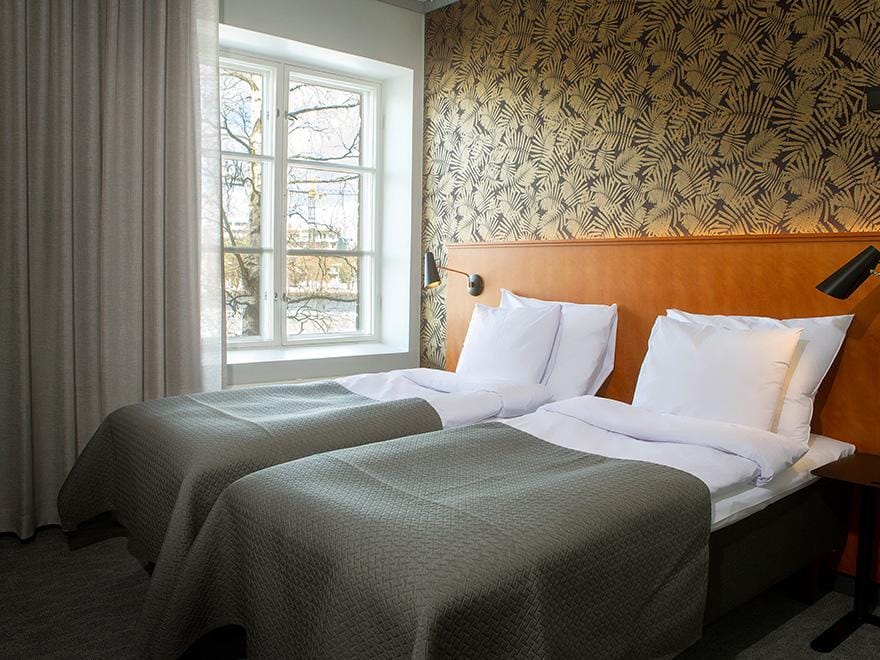 Artist Rooms
Five of our hotel rooms were transformed into Artist Rooms in the recent renovation. Artists from northern Finland were asked to generate ideas and to decorate the rooms.This is how five different totally unique hotel rooms were created, in all of which you can concretely see the vision and work of each artist. We wanted to bring art closer to our customers and hopefully encourage new ideas and creativity. In these unusual hotel rooms you will unwind.
If you want to book an Artist Room, please mention this when booking a room (no extra charge). We have Artist Rooms in all following room categories (except the suite and classic twin).
The Artist Rooms are named after the following artists:
Jaakko Heikkilä
Jaakko Mattila
Moosa Myllykangas
Veikko Törmänen
Hannu Väisänen