RestaurantPleasures for everyday meals and festive occasions
Our own authentic cuisine – the best from local seasonal ingredients. We offer both our hotel guests and local people delicious, uncomplicated food that is sure to please every palate.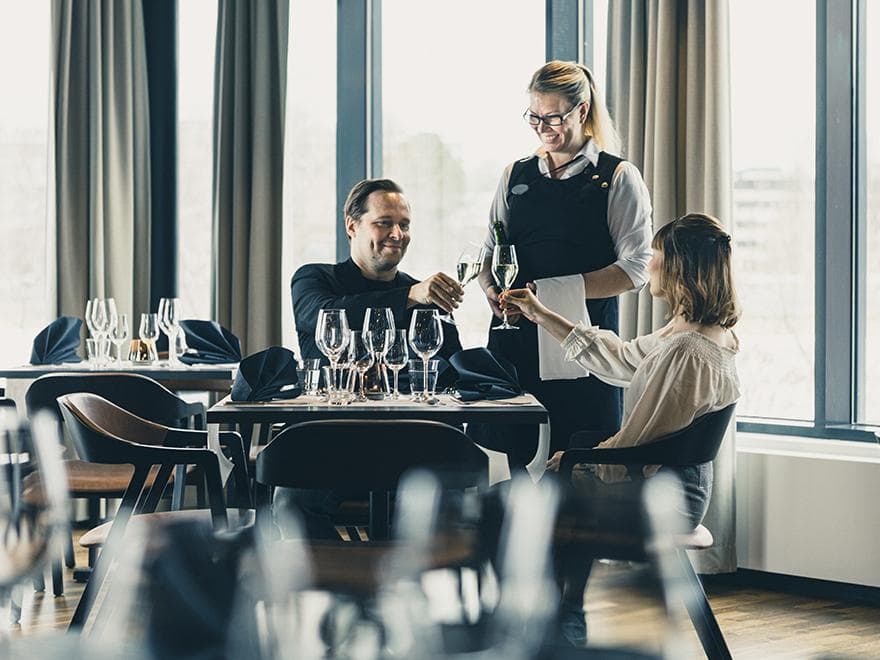 Private restaurant
The determined pursuit of culinary pleasures at our restaurant is governed by several quality factors. The Chaîne des Rôtisseurs plates achieved by the restaurant are a proof of its ambitious work. The choice is yours: the delicious buffet menu or á la carte dinner. Ask for a buffet menu proposal which consists of the seasonal delicacies. Our three-course menu includes an abundant starter, main course and dessert.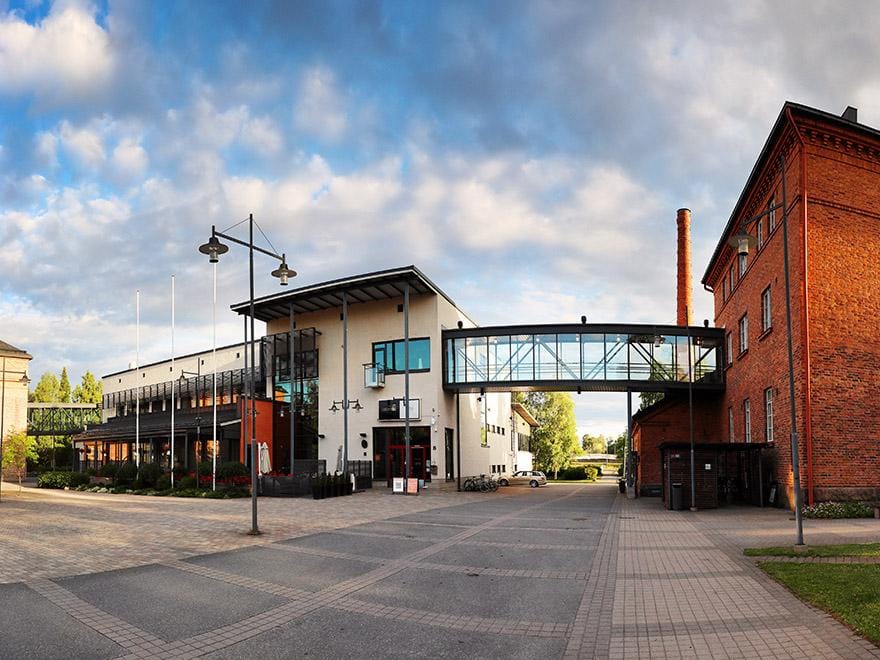 Terrace
In the summertime you can indulge yourself on the sunny terrace of the hotel that overlooks our historic yard area. We have e.g. barbecue nights when our kitchen staff cooks you delicious summer foods on the grill of the terrace.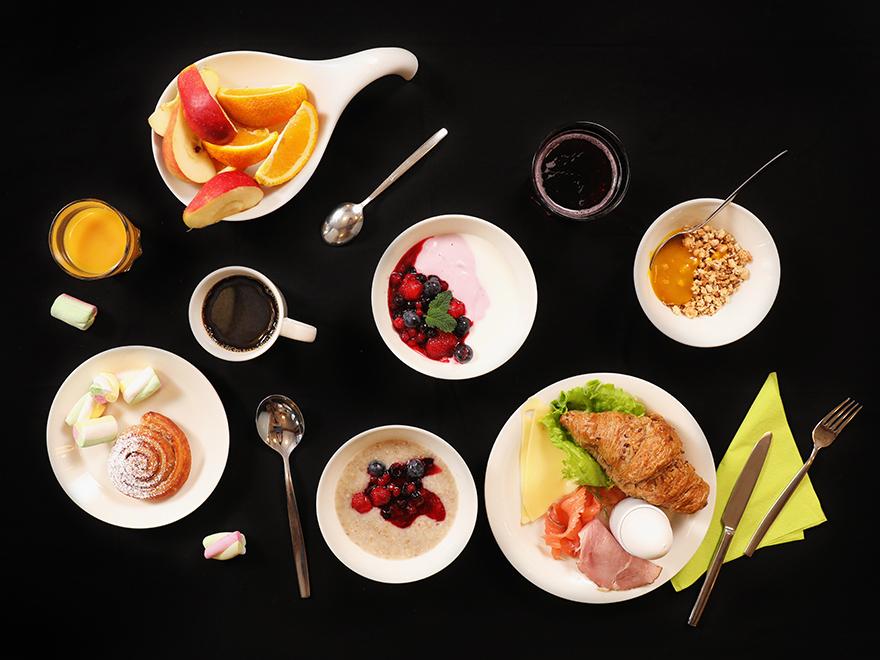 Local delicacies and organic breakfast dishes
The best way to start your day is to enjoy a peaceful breakfast. It is served from Monday to Friday 6.30–9.30 am and at weekends 7.30–10.00 am.
We prefer organic breakfast. In addition to the traditional hotel breakfast, we serve varying local delicacies from smoked fish to cheeses and berries picked from nearby areas: salad and cherry tomatoes from Himanka, smoked fish from Lake Pielinen, leipäjuusto cheese from Jalasjärvi and organic honey from Tyrnävä.
Our kitchen staff bakes organic breakfast rolls and our pastry chef conjures up mouth-watering sweet delicacies.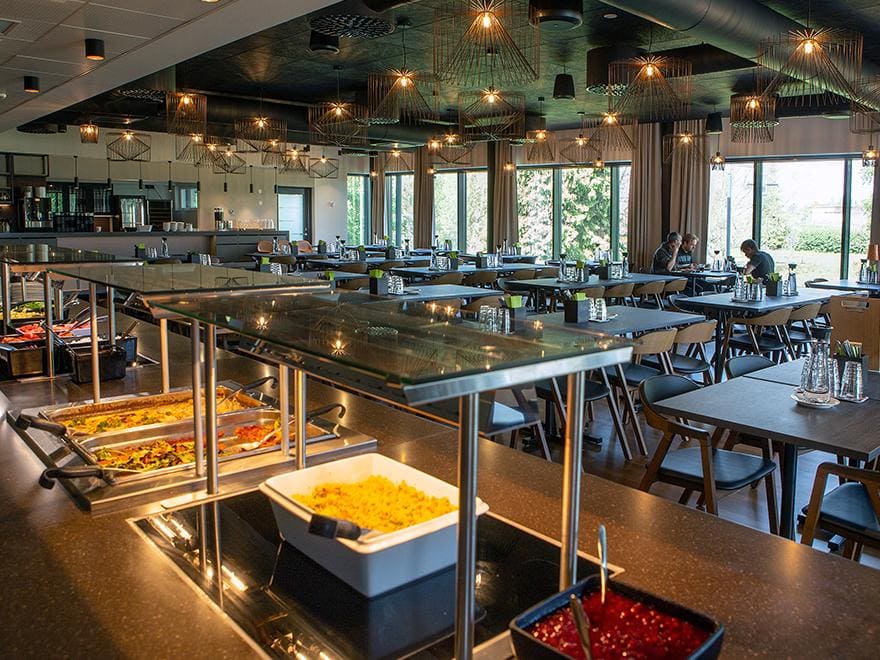 Lunch
Refreshing and versatile buffet lunch (11,30 €) is served from Monday to Friday 10.30 am -13.30 pm. Abundant salad buffet, breads and spreads, three main course alternatives and a dessert with coffee or tea are included in the price. We also offer a vegetarian dish daily.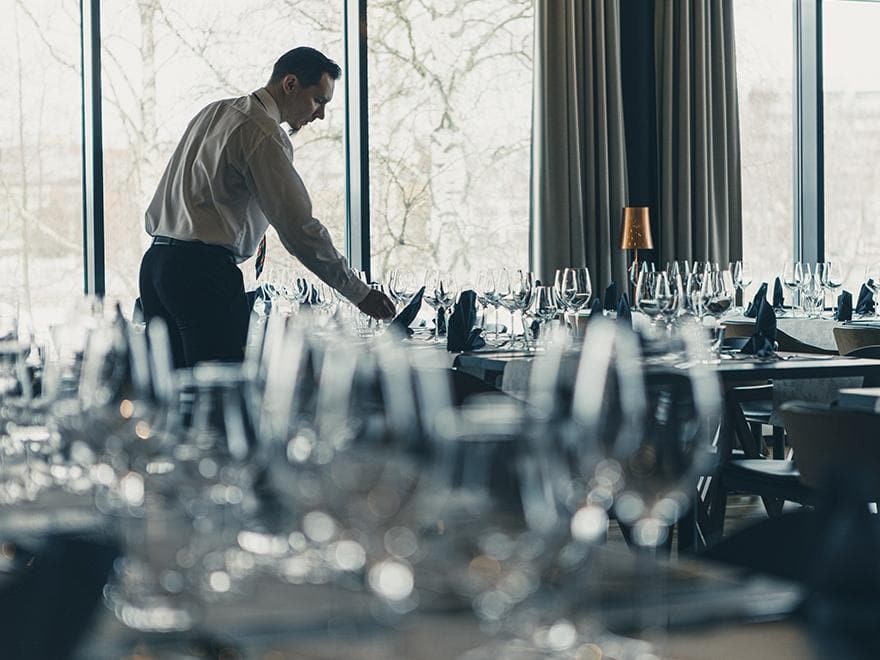 Bistro
A dinner for two or for a family, a more formal evening or a banquet – Bistro will meet your ex-pectations in terms of both taste and ambience. It serves you from Monday to Saturday 4-10.30 pm. Last orders 30 minutes before closing.
Reserve a table in bistro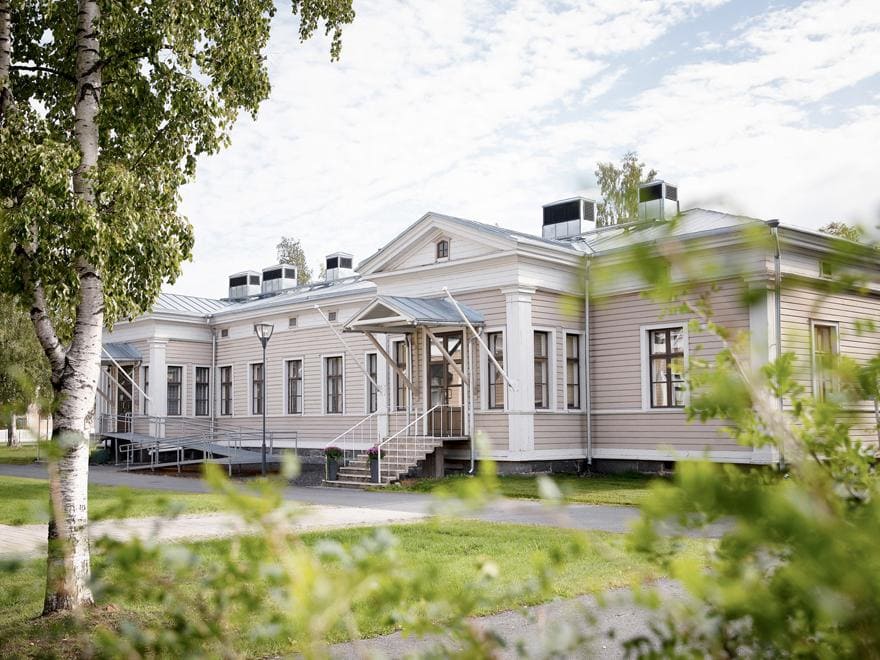 Upseerikerho
The atmospheric building called Upseerikerho is located within walking distance from Hotel Lasaretti (address: Veteraanikatu 2).
There are three magnificent renovated halls in Upseerikerho – Juhlasali (festival hall), Perinnesali (traditional hall) and Naisten Kamari (women's chamber). We also have a more modern cabinet called Upseerin kabinetti (officers' cabinet). These venues are suitable for Christmas parties, family celebrations and more formal events.
Juhlasali is the biggest of our venues and has it has the seating capacity of 60. Our Perinnesali hall seats 40 people and Naisten Kamari hall up to 30 people.In Upseerin kabinetti hall you can for example have a lunch meeting with up to 10 people. For further information see the website of Upseerikerho: bookings through Lasaretti's sales staff.