Info
Location
Hotel Lasaretti is located by the Oulujoki river nestled in the area of Ainola park and Hupisaari Islands, and only a 15 minute walk from the city centre. The distance to the railway station and the bus station is only about one kilometer and the drive from the airport to Lasaretti takes about 20 minutes.
PARKING
Parking at Hotel Lasaretti is subject to a fee.
To pay your parking please use EasyPark, Moovy or ParkMan application.
First hour is always free of charge, just remember to activate parking with one of the applications.
Parking is free of charge to our accommodating hotel guests.
Please check in at reception within 10 minutes after parking in order to be registered to the parking system.
Parking applications (EasyPark, Moovy or ParkMan) also provide you one hour free parking.
In addition to the hotel yard area parking, there is a car park called Autoheikki nearby.
More information from reception, tel. +358 20 757 4700.
There are two Wattery-electric car charging stations in our parking area. More information available here: wattery.io
The popular tourist attractions Science Centre Tietomaa ja Oulu Museum of Art are located near Hotel Lasaretti. The paths and white wooden bridges lead you to Hupisaari Islands, to the open air theatre, to the Northern Ostrobothnia museum and to Oulu Market Square where you can visit the Oulu Market Hall, Oulu City Theatre and the library. There are excellent outdoor recreation paths and Kiikkusaari playground in Ainola Park.
If you go for a walk by the river, you will find the Merikoski fishway and Patosilta bridge with its lighting art. Tuira beach on the opposite side of the Oulujoki river invites you for a refreshing swim both in summer and in winter. The sauna society called Oulun Rantasaunaseura has a popular floating sauna next to Tuira beach on the Oulujoki river.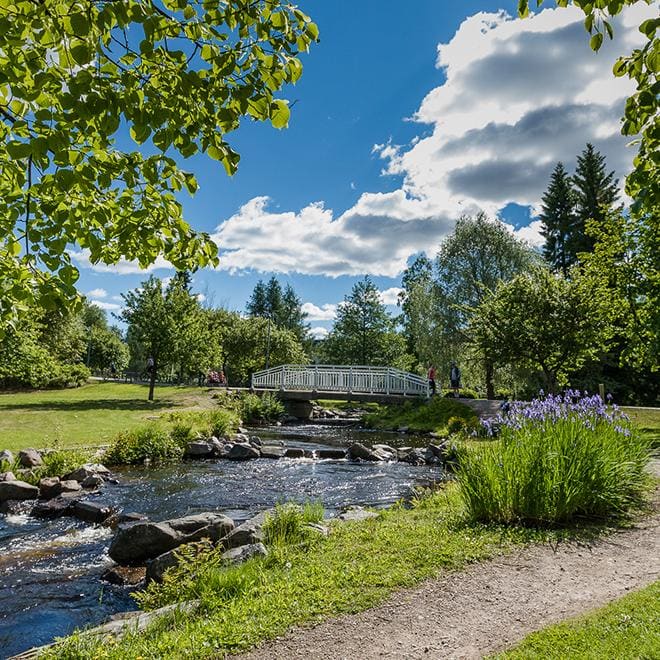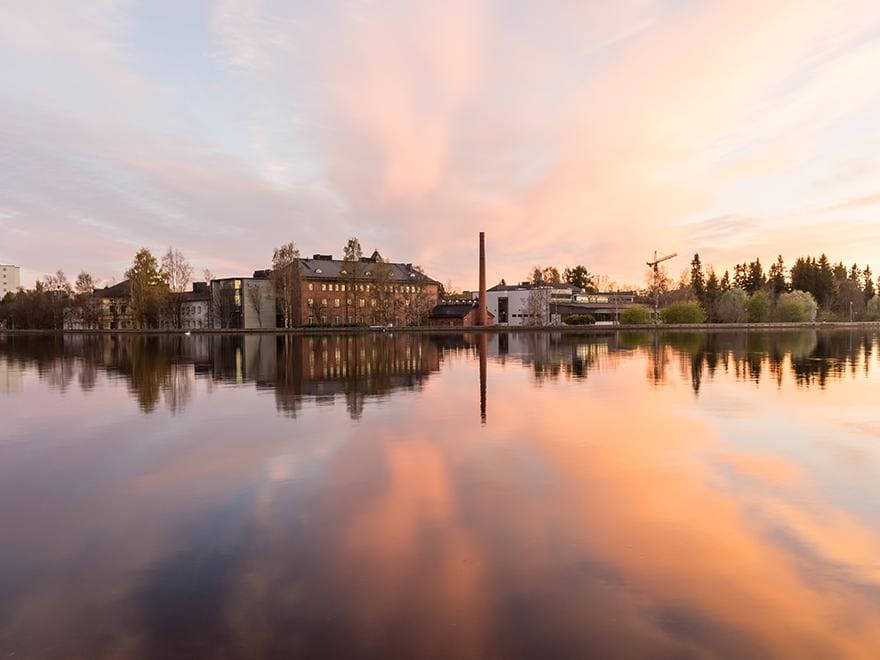 History
Lasaretinsaari Island has seen many different stages over the course of centuries. It has served as the Crown's distillery (1776-1791), the governor's residence (1791-1834), the county hospital (1834-1939) and a military hospital (1939-1999). The island has had many different names depending on its use: Rysänsaari, Polttimosaari, Maaherransaari and now Lasaretinsaari.
The cultural and historical value of Lasaretinsaari Island is further enhanced by the dignitaries who have visited along the years, such as Gustav IV Adolf of Sweden and Alexander I of Russia. Finnish presidents K. J. Ståhlberg and Martti Ahtisaari have lived on the island in their youth. Other interesting individuals, such as Johan "Nukuttaja" Näyhä and Naima Kurvinen, bring additional colour to the history of the island.
The culturally and historically valuable and fully restored area of Lasaretinsaari Island was granted the Environmental Construction of the Year award in 2005 as a recognition of its versatile, high-quality environmental planning and construction. The award was granted by the Finnish Garden Association and the construction product industry of the Confederation of Finnish Industries RT.
Opening hours
Reception
Open from 7.00 am–11.00 pm, on-call at night from 11.00 pm–7.00 am.
Breakfast
Breakfast is served in the restaurant from
Mon–Fri 6.30–9.30 am, Sat–Sun 7.30–10.00 am.
Lobby Café
Open daily from 8.00 am–10.30 pm.
Lunch
Lunch is served from 10.30 am–1.30 pm on weekdays.
Bistro
Mon–Sat from 4.00–10.30 pm.
Last orders at 10 pm.
Sauna
Ladies from 4.00–6.30 pm
Gents from 7–10 pm.
Fitness room
Open daily from 7.00 am–10 pm.
Contact details
Address
Lasaretinsaari
Kasarmintie 13b
90130 Oulu
Finland
Hotel reception & room reservations
tel. +358 20 757 4700
Meeting and party venue, sales service
open Mon-Fri 8 am – 4 pm
tel. +358 20 757 4701
Personnel
CEO
Katja Holm
p. +358 44 407 7314
Sales and Marketing Manager
Riitta Huttu
tel. +358 44 407 7317
Restaurant Manager
Virpi Meriläinen
p. +358 40 771 5764
Email: firstname.lastname@lasaretti.com
Call prices to numbers starting with +358 (0) 207:
From a landline phone plan: 8.28 c/call + 7.00 c/min (VAT 24 %)
From a mobile phone plan: 8.28 c/call + 17.00 c/min (VAT 24 %)
Terms of reservation
Terms of reservations, rooms
Terms of reservation, meetings & parties