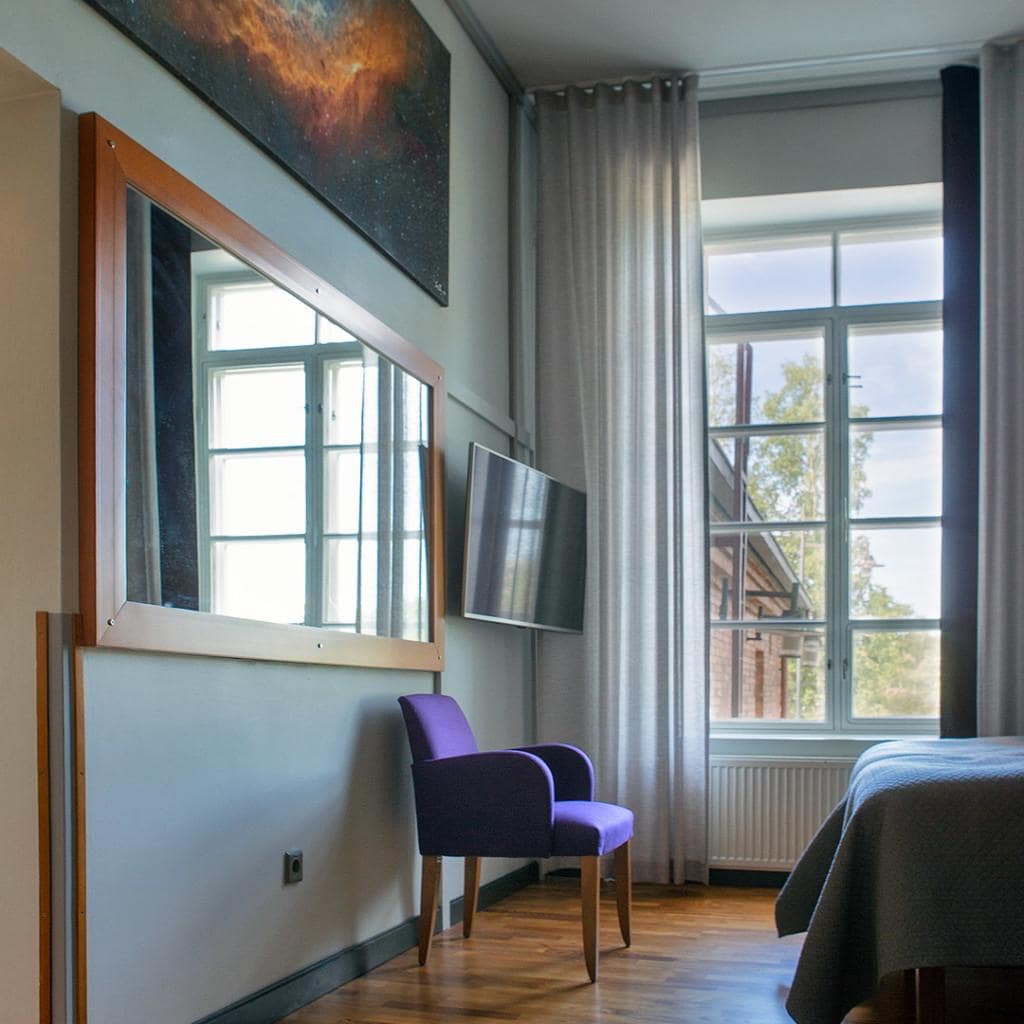 Suite
The suite of our hotel (40 m²) consists of two bedrooms and a living room. There is also a conference table and a sofa that converts into a bed.
The suite has a hair dryer, a TV, an ironing board, an iron and an electric kettle. The bathrooms have a shower with rainwater and the high-quality Molton Brown products: shampoo, conditioner, body lotion, body wash and mouthwash.
The special amenities of the suite include bathrobes, slippers, a face moisturizer and an eye cream, adding a touch of luxury to the guests' hotel experience abundant breakfast included.