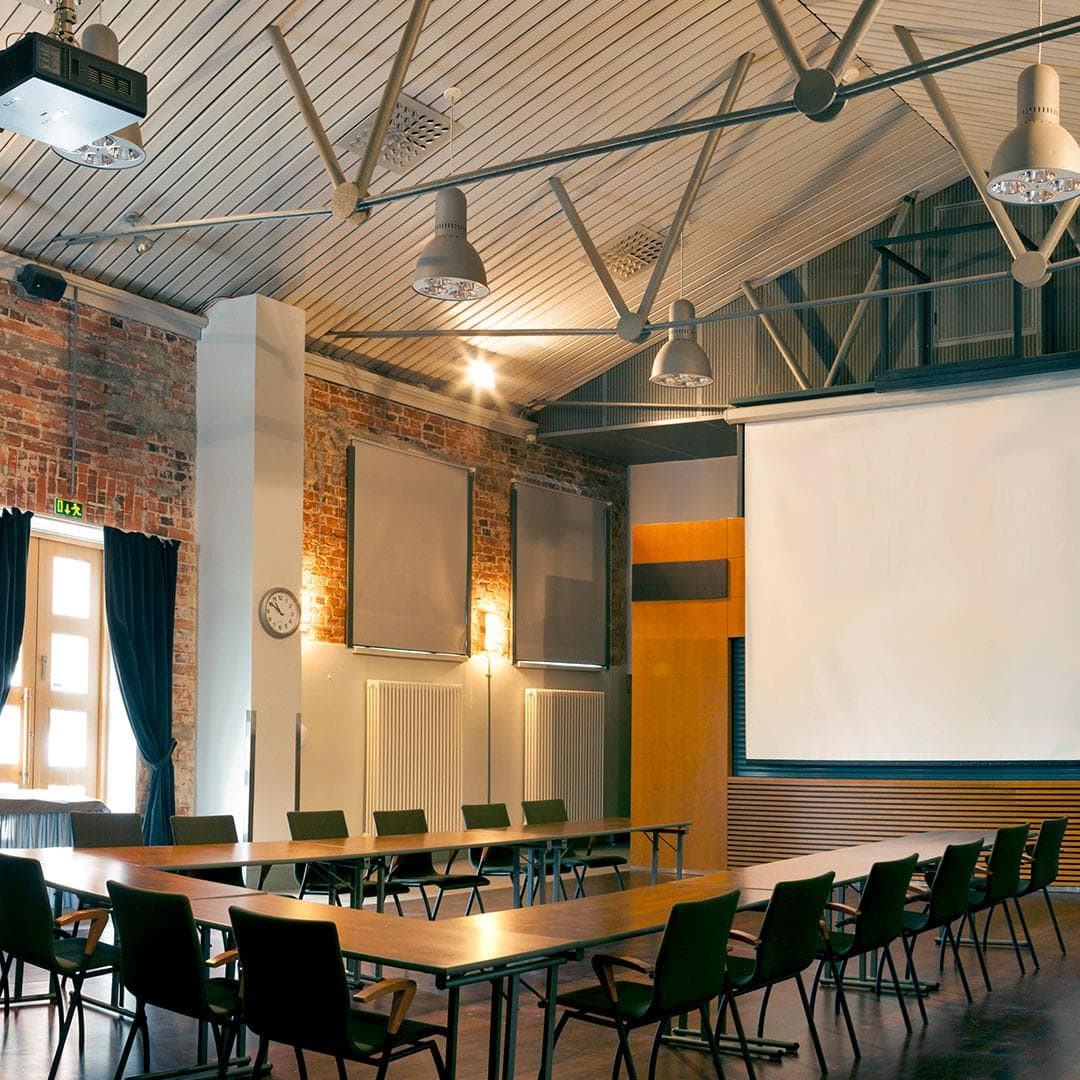 Venues Merikoski-hall
Venue size:

108 m²

Meeting room:

20–70 persons

Ball room:

20–48 persons
Unique party venue
Merikoski Hall is one of our most popular party venues. The hall is perfect for many kinds of parties and special family occasions. Its own toilet facilities and coat racks make the guests enjoy your party even more.
Excellent meeting venue
The hall has a separate entrance and its brick walls, high ceilings, fireplace and cosy atmosphere give the venue character.
Meeting technology
Data projector
Laptop computer
Wi-Fi
Sound system + wireless microphones
CD/DVD player
PowerPoint slide changer + pointer
Flipboard
Note-taking tools
Projector's specifications: resolution 1280×800 (WXGA), HDMI and VGA ports
Table arrangements