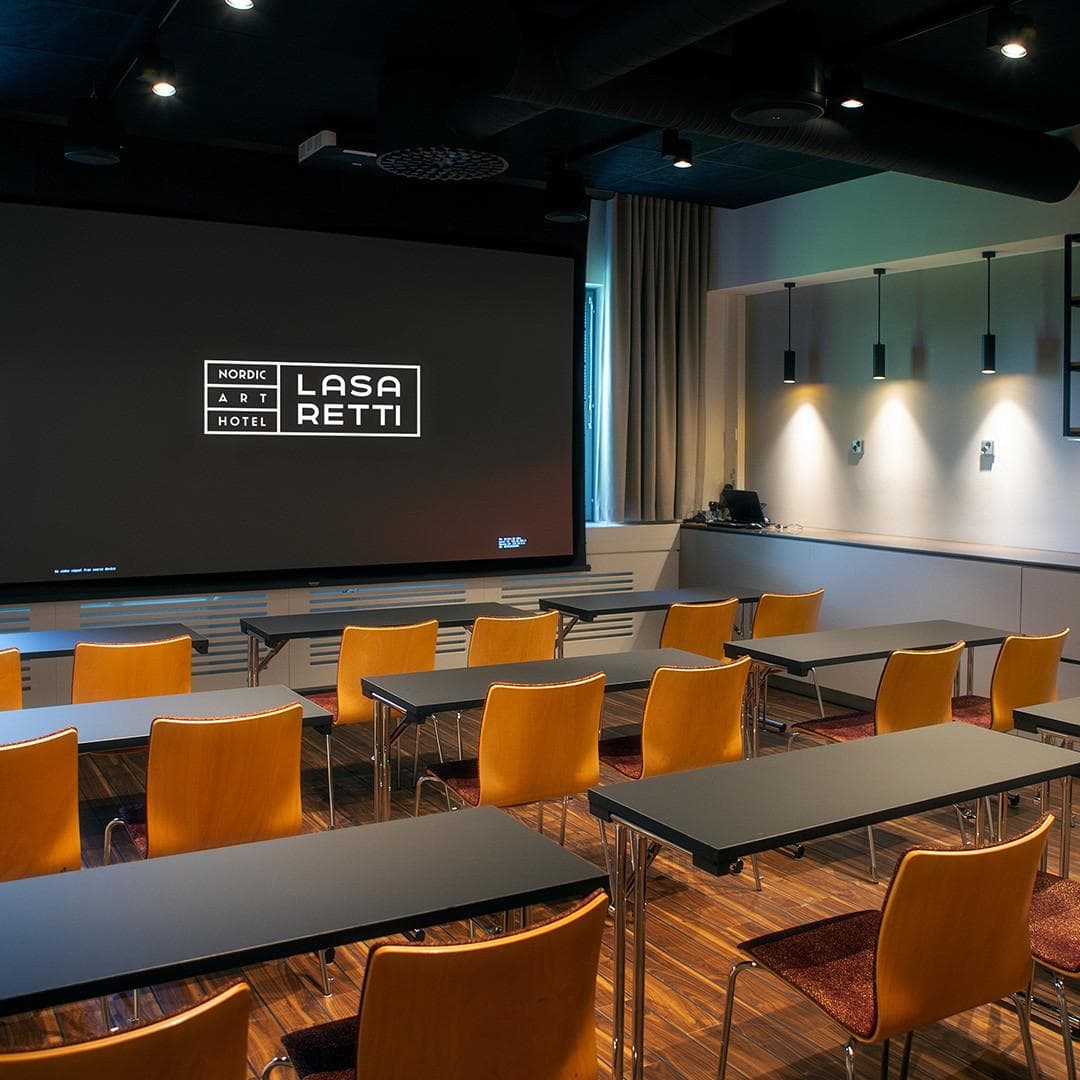 Venues Pato-hall
Venue size:

44 m²

Meeting room:

16–38 persons

Ball room:

16–32 persons
Celebrate with style
The compact Pato Hall is a party venue for smaller groups. The long tables have 32 seats or 16 seats depending on the table arrangements. The hall can be adjoined to Puisto Hall which ena-bles seating 112 people at its long tables.
Compact meeting venue
Pato Hall was completed in 2019 and is located on the second floor of the main building. This compact and modern venue is perfect for small meetings or education events. From the large high-quality screen you can see the contents of the presentations clearly no matter where you are seated in the room.
Meeting technology
Screen
Speakers (no speech sound reproduction or microphones)
Wi-Fi
PowerPoint slide changer + pointer
Flipboard
Note-taking tools
Table arrangements