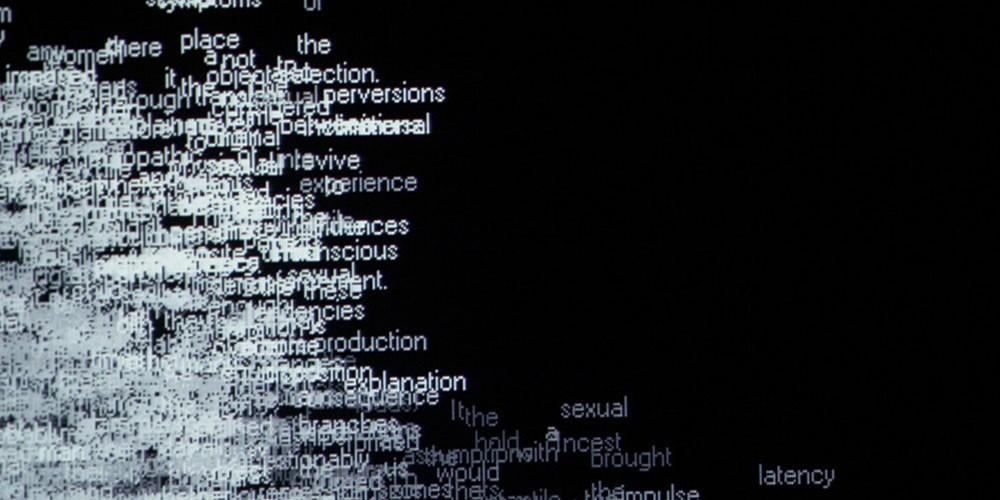 Aurora-hallAurora's pieces
Video pieces by several artists have been created for and placed in Lasaretti's Aurora Hall. You may also request for these works of art to be incorporated into your event. Request for more information from our Sales, tel. +358 20 757 4701 or lasaretti@lasaretti.com.
Liitto (Covenant)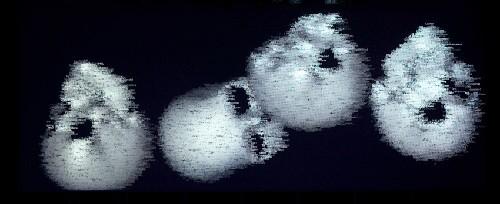 Scottish Charles Sandison, who works in Finland, has created the piece entitled "Liitto" ("Covenant") in Lasaretti's Aurora Hall. It features slow-moving, computer-controlled letters, words and figures that form endlessly shifting patters and images that fill the walls.
The silent inevitability of the piece is captivating, creating an experience that surrounds the viewer digitally.
---
Kohtaaminen (Meeting)
The story takes viewers through the seven large screens in Aurora Hall to a touching meeting. The viewer is literally at the centre of this story. Keeping track of the story on the seven screens is a challenge – but one may also choose the direction of one's gaze to see and experience different things. At the same time, the viewer has the opportunity to realize the uniqueness of encounters also in his or her personal life: what you look at always affects what you will experience.
The dramatic storyline of Kohtaaminen always proceeds similarly on the screens, but each viewing is different depending on the viewer's location and the direction of his or her gaze. A small moment may change the entire story…
Dance & choreography
Hanna Still & Matti Miilumäki
Direction & script
Tapani Launonen, Klaffi Tuotannot Oy
---
Unwritten stories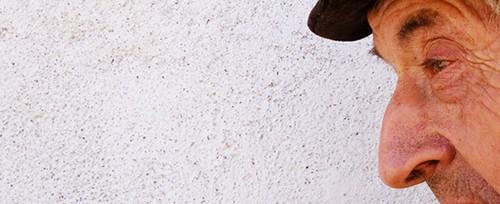 Jaakko Heikkilä's video piece portrays the Vlachs' language in Eastern Serbia, near the Romanian border. The language is an ancient form of Romanian that has never been written. At the same time, the piece discusses the mythology of death among Vlachs; the dead are alive, but they have moved to a different place. In the piece, people speak and a dead person speaks, but the creator does not understand a word of their conversation.
Photographer Jaakko Heikkilä (b. 1956) lives in Kukkolankoski and is one of internationally best-known Finnish photographic artists. Since the early 1990s, the themes of Heikkilä's works of art have focused on different cultural identities. The Finnish audience knows Heikkilä especially from exhibitions and photographic works of art that display the people and life in the Torne River Valley: Meänmaa ("Land of Ourn") (1992), Kirkas Nöyryys ("Bright Humility") (1997) and Kukkolankoski (2006). In recent years, he has spent much of the year working abroad in e.g. Serbia, the United States and Brazil. Heikkilä was awarded the State Prize for Photographic Art in 2007.
---
Trasparente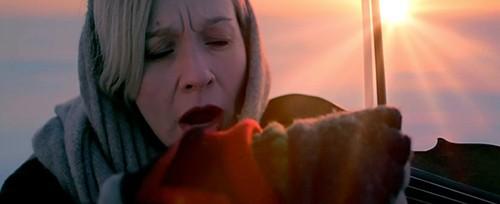 Music videos are familiar from the world of popular music and have been around already for four decades. Classical music is now also conquering new fields. Classical musicians have typically focused on music itself, although the world around us is constantly becoming more audio-visual. Mezzo-soprano Virpi Räisänen, who comes from Kiiminki, but is currently creating an international career in Amsterdam, and composer Ilmari Mäenpää from Kiiminki pave the way for a new kind of classical music narration with their Trasparente music video. Relying on their Northern Finnish roots, the artists wish to spread their regional culture and Finnish music abroad through this piece.
Performer: mezzo-soprano Virpi Räisänen
Composer: Ilmari Mäenpää
Direction and script: Tapani Launonen
Producer: Klaffi Tuotannot Oy/Kimmo Paananen
---
J-P Metsävainio' s astro images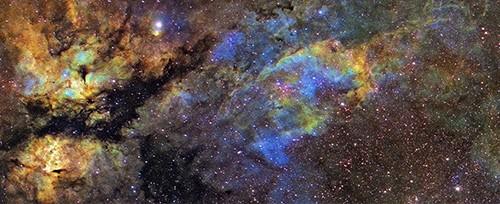 J-P Metsävainio is a Finnish astronomer and photographer who enjoys bringing out the hidden beauty in our universe. His observatory is located near the centre of Oulu. Metsävainio was awarded the Stella Arcti Award in 2009. His works have also been featured in several publications, including NASA, National Geographic, LPOD, Sky & Telescope, Universe Today, Daily Mail and Discover Magazine.
Visit J-P Metsävainio's blog.